Belhasa Automotive
Belhasa Motors Co. was set up in 1995, to import, sell, and market a range of commercial and industrial vehicles.
Headquartered in Dubai, Belhasa Motors has branches in Abu Dhabi and Ras Al Khaimah. With a "Customer First" policy, the company offers a wide range of commercial vehicles and Quality Service that is conveniently located and efficiently delivered.
The company represents a number of leading vehicle and equipment manufacturers from China and Australia including: GAC GONOW Automobile Co, JAC Bus Manufacturing Co, Jiangling Isuzu Motor Co (JMC), China First Auto Group (FAW), Shenyang Brilliance Auto Co (JINBEI), Shenlong Bus Mfg. Co and Sigma Coachair (COACHAIR) and enjoys a significant share of the UAE market through some of its more popular products
which includes :
-Products.
-Light Pick Ups ( JMC TFR Single Cab, JMC TFR Double Cab )
-Medium Trucks ( JMC NKR Single Cab, JMC NKR Double Cab, JMC NKR Double Cab, JMC NKR Double Cab )
-Vans ( JINBEI 15 Seat Standard, JINBEI 15 Seat Deluxe, JINBEI Cargo Van )
-Heavy trucks (FAW 5 Ton Truck, FAW 15 Ton Truck, FAW 20 Ton Dump Truck, FAW 30 Ton Tractor )
-Buses ( SHENLONG Buses) - Buses A/c ( COACHAIR )
-Passenger Car ( FAW Besturn, FAW Xiali Hatch Back, FAW Xiali Sedan )
-SUV landwind ( JMC Landwind )
Belhasa Motors Co. L.L.C. (Headquarters)
P.O. Box: 61627, Dubai, U.A.E
Tel : 00971-4-3472050
Fax: 00971-4-3474078
E-mail :
autobh@emirates.net.ae
Website :
www.belhasamotors.com
Branches: Abu Dhabi, Sharjah, Ras Al Khaimah and Fujairah.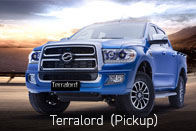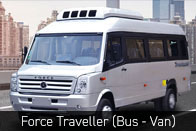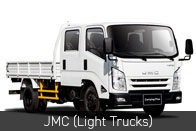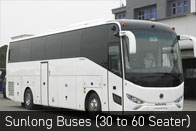 Belhasa Trading and Development was established in 1994 to invest in development projects in the fields of commerce and industry as well as import and distribute a wide range of commercial vehicles, highway equipment, and construction machinery not only in the UAE but also within the GCC and Levant region.
Since it started operations, the company has seen its business grow exponentially. Today, Belhasa Trading and Development's regional presence includes several branches in the MENA region.
Motors and Construction Equipment
Some of the major exports handled include:
Pick-ups | Light, medium & heavy duty trucks | Minivans & buses | Passenger cars & SUVs | Heavy Construction Equipment | Road Construction Equipment | Forklift | Material Handling Equipment | Tires, batteries & accessories

Oil and Gas Services
The Oil and Gas Division of Belhasa Trading and Development was established in 2002 with a goal to help customers to enhance their operations by:
-Delivering customer-driven products and services innovation.
-Maintaining a collaborative mindset in building customer partnerships and leveraging best practices and capabilities across Belhasa
-Expanding our products and services globally to follow our customers as they extend their reach


Belhasa Trading & Development Co L.L.C.
P.O. Box: 61627, Dubai, UAE
Tel: +971 4 3472050
Fax: +971 4 3474078
Email :autobh@emirates.net.ae
Branches: Dubai, Abu Dhabi, Sharjah, Ras al Khaimah.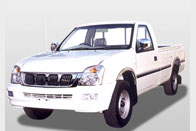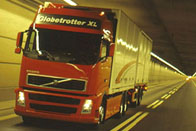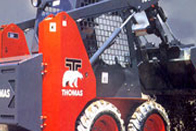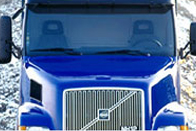 Platinum Lease from the Belhasa Group offers a whole range of services related to bus rentals. With its fleet of brand new buses ranging from 14 to 81 seaters, the firm successfully caters to a host of transportation requirements such as long and short term leasing, tailor-made packages for educational institutes and corporates and competitive daily trip contracts for individuals
Rental Buses available at Platinum Lease include :
Trans A/C | Non A/C | Shenlong Luxury Coaches | FAW Mini Bus | JINBEI Mini Bus
Platinum Lease Passengers Transport By Rented Busses LLC
P.O. Box 20968, Dubai, UAE
Tel: +971 43472050
Fax: +971 43474078

The goal of Belhasa Rent-a-Car is to provide the best car rental services in the UAE with respect to luxury, personalized customer service, affordability and unlimited options for both personal and corporate needs.
Services:
- Wide range of affordable vehicles for any hiring need.
-Belhasa Rent A Car provides rental cars to the newly issued driving license holders with special insurance coverage.
Belhasa Rent-a-Car
P.O. Box 20948 Dubai, UAE
Tel: +971 4 379 5213, +971 50 218 2676
Fax: +971 4 3574722
Email: bhrc@bhrc.ae
Website : www.belhasarentacar.net